The only later pieces we stock are handmade kingsize demi-corbeille bed frames made in France. These are scarce. We fully upholster these to your specification including stain, paint finish, wax or varnish and fabric. On all original frames we reupholster or re-cover as appropriate.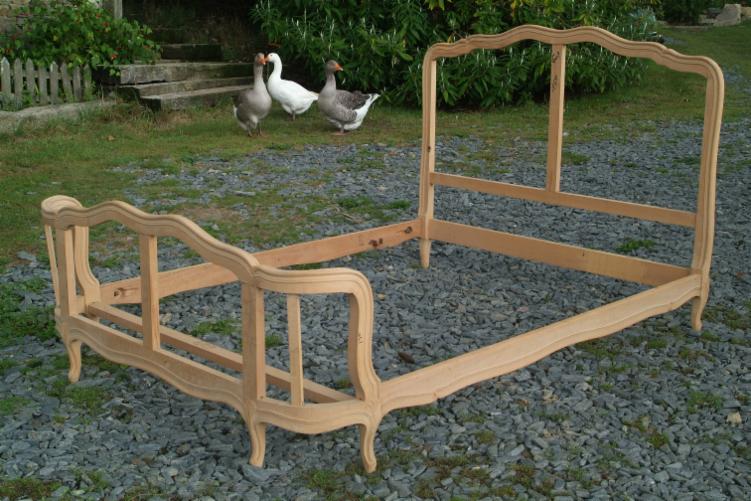 This English Victorian bedroom set is available to be finished to your specification.

Recently-completed commissions waiting for wrapping, the kingsize slingback frame at the front has been reupholstered and covered in Kate Forman "Blue Roses"