All Vintage & Antique Beds can be finished to your specification including choice of paint finish, waxing, fabric and piping. All doubles are supplied with a metal-framed sprung beech base - the option of an original sprung box base being available. All frames are comprised of headboard, foot and two siderails so easily transportable and put together in a few minutes - being sturdy and solid.
Before & After: a rare "slingback" kingsize demi-corbeille in its original red velour and after, finished in "Blue Roses" from Kate Forman.
All commissions undertaken for finishing one of our original frames in your choice of fabric. Full reupholstery available. Please email for details info@lecalipel.com

Just in, this stunning Louis XV revival double bed dating from the late 1800s - an unusual piece with beautiful carving, original paint and bags of patina! Available now, £740 including metal-framed sprung beech base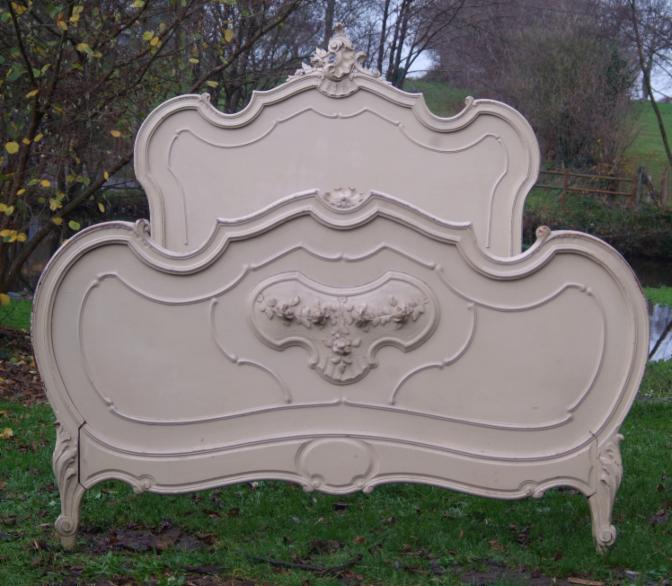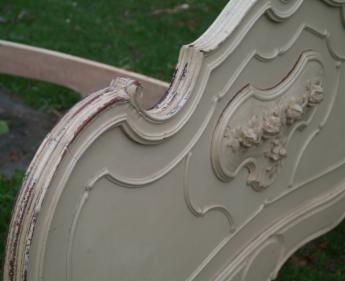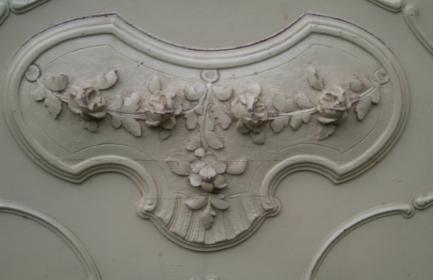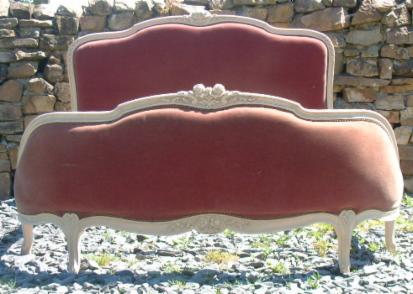 Before & After; a demi-corbeille double in its original blue silk and after, finished in "Blue Roses" from Kate Forman and retaining the original craqueleur paint finish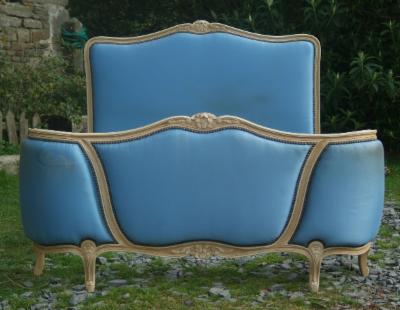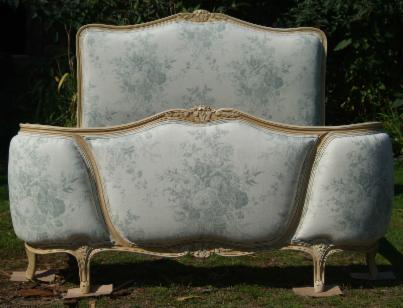 Now available, this newly upholstered kingsize demi-corbeille - complete with your choice of original re-covered sprung box base or metal-framed sprung beech base - finished in Sarah Hardaker "Florence, French Grey"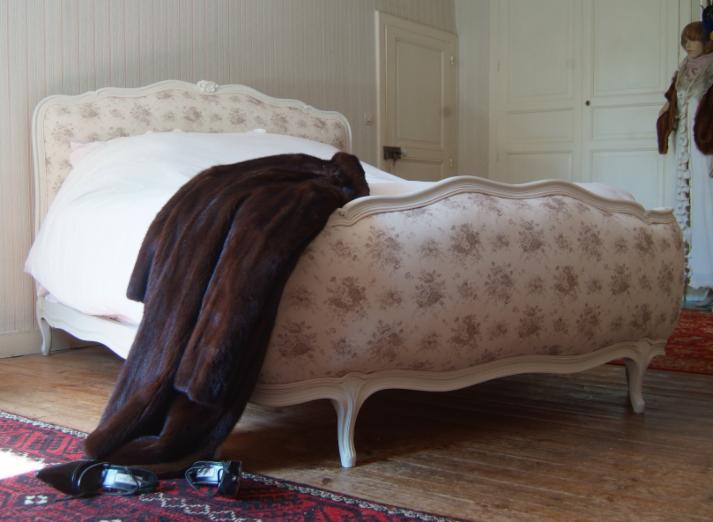 Price, including sprung base, £1270
.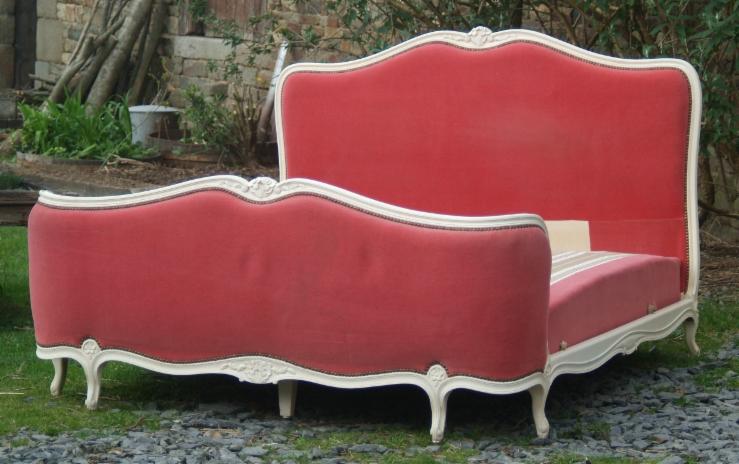 This elegant demi-corbeille is 160cm between the rails and supplied complete with original two-part sprung box mattress support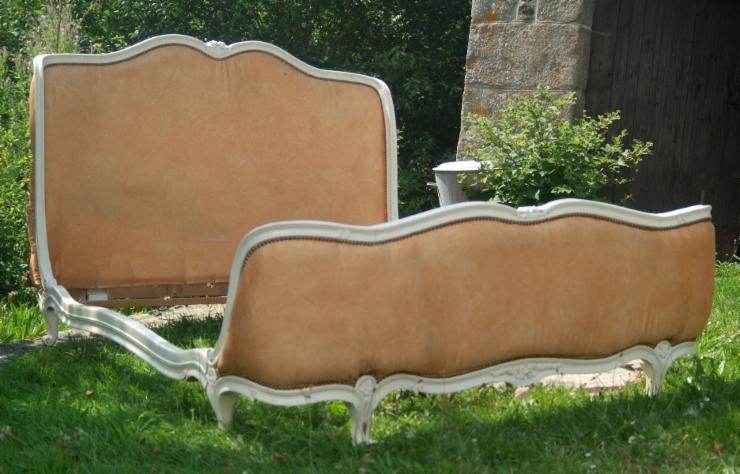 A rare kingsize original corbeille available with metal-framed heavy-duty sprung base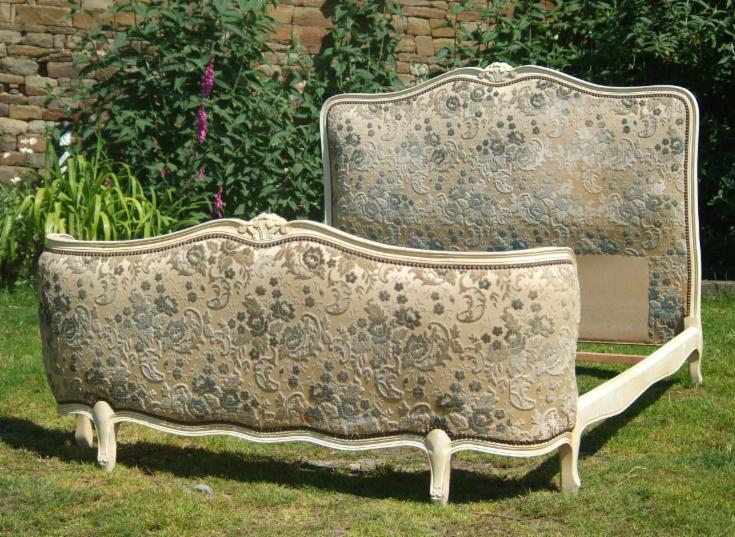 An original standard double demi-corbeille, supplied with sprung beech base, from £460. Several in stock, please email for images of frames available.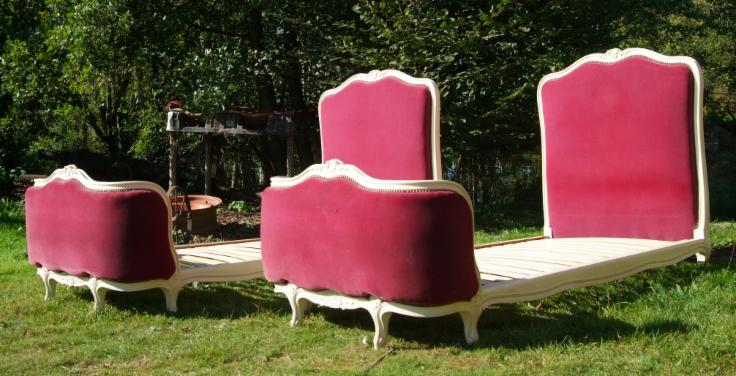 A pair of single demi-corbeilles; available, finished to your choice. Complete with sprung beech bases.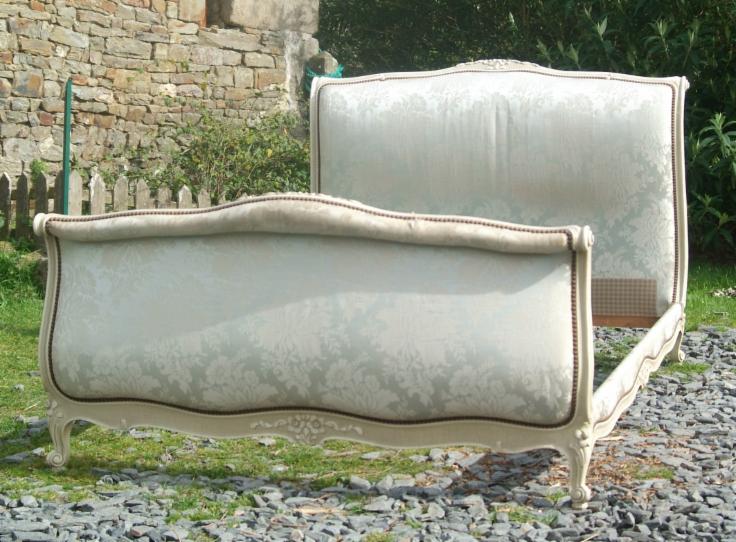 This scroll end double is older than most and available as-found with a new, sprung beech base for £445. Alternatively, we can re-cover in your chosen fabric.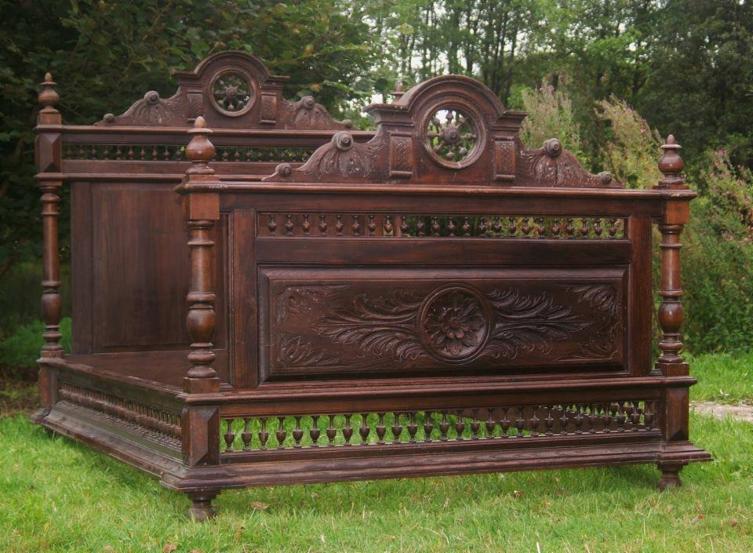 Complete with sprung base, this original antique Breton double bed is a real statement piece. £875.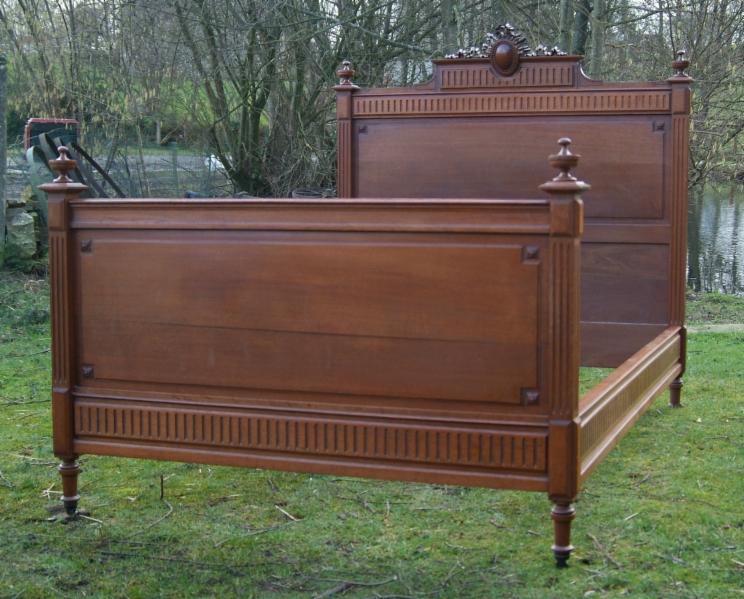 Henri II Revival double in excellent original order, with sprung base £485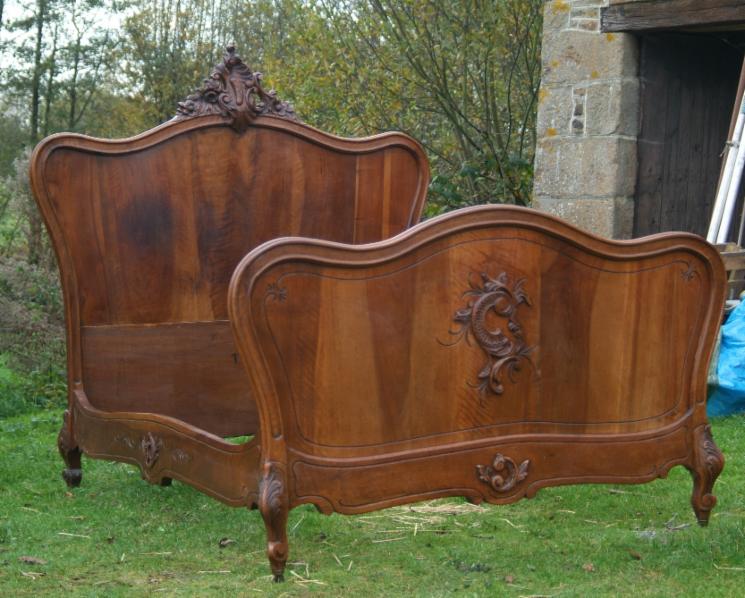 Louis XV double, beautiful detail and presence, complete with base £680 SOLD

Lits de Coin tend to be non-standard sizes but are ideal for occasional use, as a day bed or as a special bed for children. Sprung beech bases can be made to order for these if intended for nightly use.

An original late 19th Century brass single bed in excellent order. Transports with ease and builds in a couple of minutes. £285