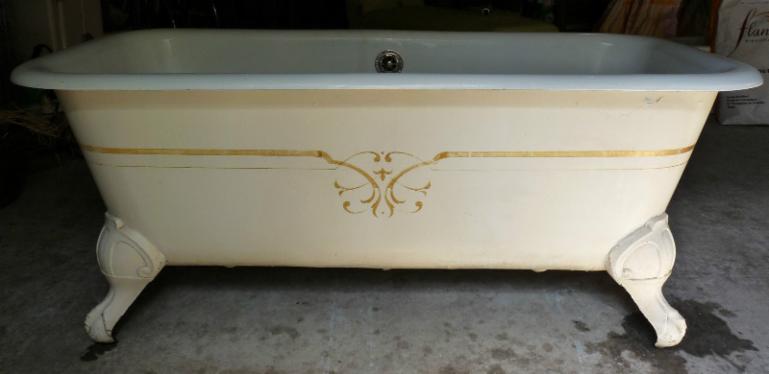 An all-original 1930s Porcher "Romaine", the original enamel is excellent and painted decoration in very good untouched order SOLD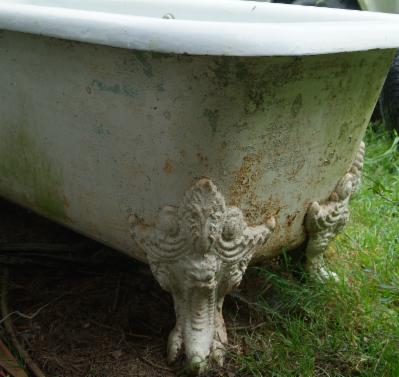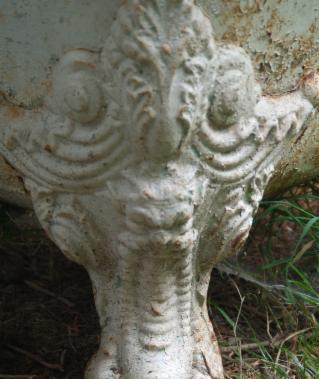 A rare late 19th Century Imperiale with Devil's Head detailing to the feet. Available fully restored for £2460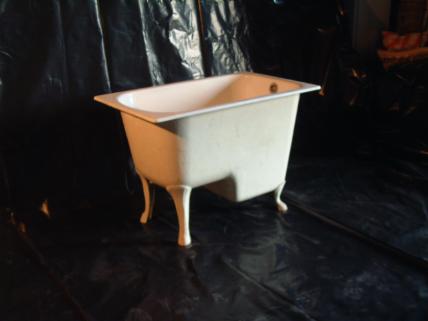 A seldom-seen demi-oval sitz bath, one available A standard sitz bath, available to order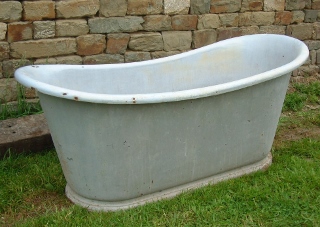 A "Saracen" dating from 1906 Rolltop Bateau, from £1650 restored
The two images above are of the same bath - as-found and after restoration. Made by Rogeat of Lyon and dating from the mid to late 19th Century. Bateaux are available from £1900 restored.
Oval double-ended are one of the most comfortable and are available in several styles.
The bath pictured was supplied to Gite-Stvigor and is a rare, deep example with Arum Lily castings to the feet.

Oval Double Enders are available from £1550, restored.